| | | | | | | |
| --- | --- | --- | --- | --- | --- | --- |
| Date | Club | Location | Schedule | Closes | Contact | Email |
| Saturday 9 December 2023 | CAT OF THE YEAR AWARDS | AMSTEL 1000 Cranbourne Frankston Rd Cranbourne | | 13 November 2023 | Gay Hubbard | |
| 2024 SHOW DATES | LISTED BELOW | SUBJECT TO CHANGE | | | | |
| 18 February 2024 | GCCFV St Valentine's Day Show | Carwatha Secondary College | | | | |
| 24 February 2024 | Foster Agricultural Show | Station Rd, Foster VIC | | | Michael Nimmervoll – 0419 105 727 | |
| 17 March 2024 | St Patricks Day Show | Carwatha Secondary College | | | | |
| 14 April 2024 | Feline Health Research Fund Show | Carwatha Secondary College | | | | |
| 19 May 2024 | Royal Thai Cat Club | Carwatha Secondary College | | | | |
| 23 June 2024 | GCCFV | Carwatha Secondary College | | | | |
| 28 July 2024 | GCCFV Winter Follies | Carwatha Secondary College | | | | |
| 18 August 2024 | World of Cats | Carwatha Secondary College | | | | |
| 15 September 2024 | GCCFV | Carwatha Secondary College | | | | |
| 6 October 2024 | GCCFV | Carwatha Secondary College | | | | |
| 10-11 November 2024 | Ballarat Show | Ballarat Show Grounds | | | Gay Hubbard | |
| 1 December 2024 | CHANDLER TRIBUTE SHOW | Carwatha Secondary College | | | | |
| TBA | CAT OF THE YEAR AWARDS | | | | TBA | |
| 2025 SHOW DATES | LISTED BELOW | SUBJECT TO CHANGE | | | | |
| 16 February 2025 | GCCFV St Valentine's Day Show | Carwatha Secondary College | | | | |
| 16 March 2025 | Patched and Pointed – St Patricks Day Show | Carwatha Secondary College | | | | |
| 13 April 2025 | GCCFV | Carwatha Secondary College | | | | |
| 18 May 2025 | Royal Thai Cat Club | Carwatha Secondary College | | | | |
| 22 June 2025 | GCCFV | Carwatha Secondary College | | | | |
| 27 July 2025 | GCCFV Winter Follies | Carwatha Secondary College | | | | |
| 17 August 2025 | World of Cats | Carwatha Secondary College | | | | |
| 14 September 2025 | GCCFV | Carwatha Secondary College | | | | |
| 19 October 2025 | GCCFV | Carwatha Secondary College | | | | |
| 16 November 2025 | GCCFV | Carwatha Secondary College | | | | |
**ALL Shows are subject to change without notice**
ALL GCCFV SHOWS ARE OPEN AND CATS REGISTERED WITH ANY RECOGNISED CONTROL,
AFFILIATED WITH ACF or CCCA and ANCATS MEMBERS MAY ENTER OUR SHOWS.
DOWNLOAD HOW TO FILL IN A SHOW ENTRY FORM
ALL SHOWS HAVE OPEN-STYLE JUDGING & MAJORITY ARE 2-RING
ANY CHALLENGES WON BY A GCCFV CAT SHOWN AT ANOTHER SHOW IN VICTORIA ON THE SAME DAY AS A GCCFV SHOW SHALL NOT BE INCLUDED TOWARDS UPGRADING OF HONOURS.


CAGES FOR SALE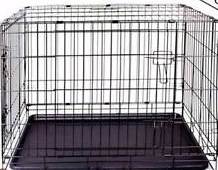 76L x 54W x 61H (Large) = $63.00
61L x 53W x 61H (Small) = $58.00
To order one or more please contact the Secretary.